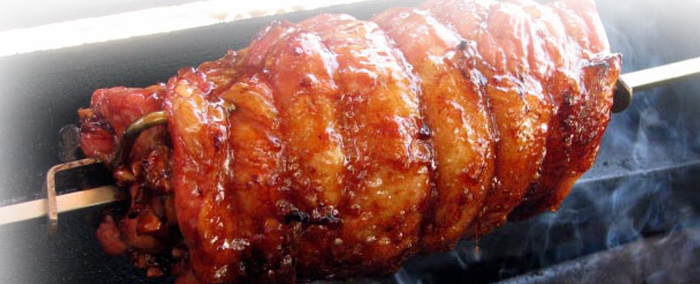 Done in a professional manner and accompanied by an outstanding service from our qualified spit braai caterers in Johannesburg, our roasts are the finest in town. We have practiced this profession for a long time and our services are diversified, from spit braai catering to spit braai hire. No matter the size of the occasion or the number of guests available, our well-trained caterers will ensure that you get high quality tender meat and exceptional sauces.
Our service is composed of interesting menus of side dishes and a choice of different kinds of roast meat, including roasted lamb, hog roast and others. We have enough personnel to serve food in big weddings as well as clear the tables within a very short time. With a wide food selection at our disposal, we ensure that you get mouth-watering traditional dishes that will leave your guests more than satisfied.
No matter your budget, our spit braai caterers Johannesburg service will ensure that you get all the high quality dishes and cutlery you need. Give us that all-important call on 010 500 1867 and experience real catering from professionals.
We have gas-operated spit braais that can be used either outdoors or indoors whatever type of event you are planning. Among the wide variety of services that we have to offer include lamb and chicken braai all topped with delicious secret marinade basting. With our expertise and professionalism, expect our spit braai catering in Johannesburg to leave a smile on all your guests' lips. Click here to see our delicious spit roast menu.